The Leader of Streaming Live IPTV
Watch Your Favorite Shows and Channels on Any Device, From Any Location.
Why Choose Goonie Streams?
900+ Channels
You get over 900 Channels streamed live including the best news, sports and premium movies. Never Miss a sporting event again!
30,000+ Movies & TV Shows
Missing movies and TV shows. Well, it is high tie that you get access to all the movies you have missed and we even have a Catch up system, so no need for a DVR.
Global Compatibility
Goonie Streams works on almost any streaming device except Roku. Simply download the SoPlayer app and begin watching all your favorite channels immediately. Head to the play store and start now.
Your #1 Choice For Online IPTV.
Goonie Streams is without a doubt the best when it comes to IPTV Providers. We are able to reach this position because our only concern and the main goal is to keep our customer on the cutting edge of technology. We have developed the platform for our clients to enjoy all their television needs without the expensive cable bill and installation. Our customers only pay for a internet connection and let us handle the rest. Stop paying those ridiculous cable bills and get more for less with us.
Don't miss out on these amazing prices, Start streaming today!
Multiple Devices Support
Stream Anywhere
Limited Media
No Contract
Multiple Devices Support
Stream Anywhere
Unlimited Media Available
No Credit Check
Why Our IPTV Service Is The Best
Goonie Streams is the best provider because of our lengthy experience in streaming technology. We know our customer needs and go to extreme lengths to keep our customers first. We keep up with trends and constantly find ways to make our service #1. This product will have you raving to everyone you know about the quality.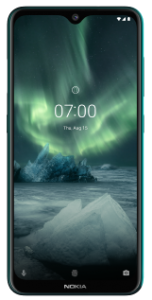 Android Devices
If you have Google Play on your phone use PlayStore button to download our app. Android boxes can use this downloader. Click the download button to automatically download our app.
Frequently Asked Questions
Q: How do I order?
A: Very simple, choose the subscription length you want to watch, click Buy Now, enter your information including real phone and email so we can send you the logins. Then install one of the apps, enter your code and start watching!
Q: What is IPTV?
A: IPTV is a way to watch live or recorded videos streamed thru the internet without using expensive cable or a satellite dish.
Q: How many channels are there?
Q: Can I use it anywhere?
A: Yes. You can watch your favorite shows anywhere, anytime on any device. It works on mobile phones with Apple IOS, Android box 5.1 or higher, Amazon Fire Stick, Nvidia Sheild and Tablets as well as your PC or Laptop.
Q: Is there a contract?
A: No, there is never a contract, order as much or as little time as you like.
Q: Do I get billed each month?
A: No, we do not bill you, this way there are no surprises, when it is time to renew simply return to the store and place another order. Time will be added to your account.
Q: What payment methods do you accept?
A: It may vary from time to time but we usually always accept Visa, Mastercard and sometimes paypal.
Q: How do I renew?
A: Simple, follow the same steps when you ordered the first time. Your app will show you when the subscription is running out. Place another order and time will be added to your account.
Q: Is there a credit check?
A: No! there is no credit check, ever, no contract, ever, just easy to watch affordable tv!
Q: What devices does it work on?
A: You can watch tv on all android boxes, phones, tablets, windows pc. mac, ipad and iphone…
Q: How many devices can I use?
A: You can watch up to 4 devices at once. If you need to remove one device from your account, you need to request it be delisted, send us an email.
Q: Can a friend use my account?
A: No, sorry, sharing the account will cause your account to stop working.
Get Started With IPTV Today